LED-MMS Mobile Traffic Signs
LED-MMS Mobile Traffic Signs are designed for temporary traffic redirect during road repair, in the case of sharp weather changes (fog, rain, snowfall, ice), when clearing wrecks after an accident, for facilitating traffic and road detours after large sporting events, in event of disaster (fire, explosion, natural disasters), etc.
With its improved brightness and contrast, a mobile variable message sign attracts drivers' attention more effectively than conventional traffic signs; hence, it is more efficient in situations when fixed sign messages need to be disregarded by road users. Mobile variable message signs are particularly in demand for road maintenance services and police to control traffic in emergency situations, ensuring more effective level of service.
Read more...
Variable message signs are capable of performing a wide variety of tasks on the road. Their core function is to manage the traffic system and to warn car users of the possibly dangerous situation on the driveway.
Mobile message signs – MMS are used for the short-term temporary сhanges in moving traffic – in case of motion failures (congestion, accidents, travel stop caused by vehicle breakdowns, etc.); when movement is restricted during the special occasions, mass public events, at the certain times of the day; in the event of the highways and intersections' blocking, detours or road maintenance works; in case of sharp weather changes or natural disasters.
EKTA's moving LED VMS are designed to display real-time warnings and information message with the capability to demonstrate bypass circuit and various graphic information. Because of high-quality extra-luminous LEDs' usage as well EKTA's know-how brightness and color screen uniformity technologies, variable message sign display is well perceived by the human eye and is clearly visible in conditions of dark, mist or direct sunlight, ensuring brilliant contrast ratio and delivering more sharp and clear images. Onboard auto brightness control in relation to the ambient lighting ensure high readability both day and night, which contributes to the 24/7 safety of the drivers and their passengers.
The electronic outdoor VMS are designed in accordance with the requirements of European standard EN 12966:2014 and provide an ultimate operating performance. The whole VMS cabinet is built with thick and steady aluminum profile, making it strong with the structure to withstand any external impacts and road mechanical vibrations and extremely convenient in application and maintenance. The MMS is simple to program. Any changeable highly legible content can be displayed on the screen. Each LED MMS module underwent a series of test runs. Automatic monitoring and prevention system ensures excellent stability, total operating-reliance, and fail-safety.
The diversity of EKTA's LED moving variable message sign, their sizes, form and color palette allows the customer to choose the VMS signs in conformity with his specific needs and road conditions at acceptable prices. EKTA provides for sale various types of portable LED traffic signs, which can be assembled standalone or mounted to all types of specialty vehicles, trucks and trailers.
For more information on the EKTA variable message signs contact our sales managers.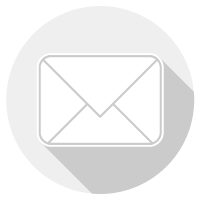 LEAVE REQUEST