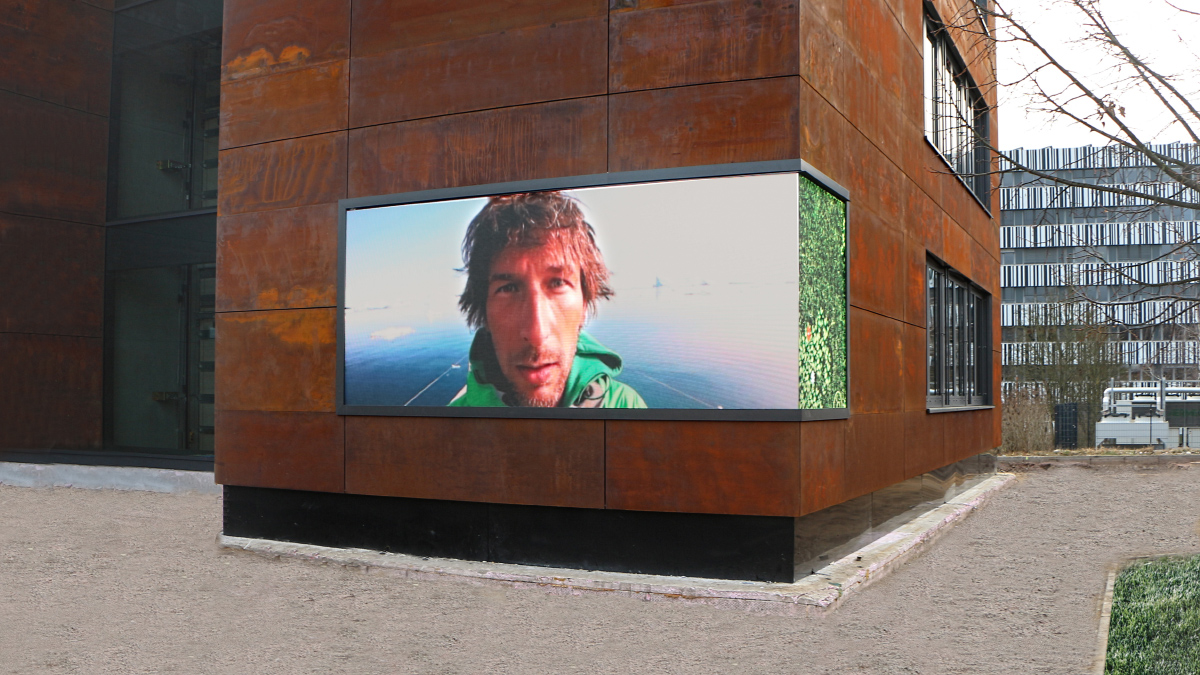 EKTA, commissioned by the German construction group `Goldbek`, installed on the facade of a new building of the University of Potsdam `angular LED screen`.
The project is a part of a multimedia system, on which plans to broadcast special educational content for students.
Construction consists of two LED screens 10 m² and 3 m² with a physical pixel pitch of 8mm. Each are built specially into the wall of a building niche with a depth of only 9.5 cm. EKTA was the only company that was able to implement the project, taking into account these unique parameters.
Innovation for the benefit
In Germany, the safety and comfort of education are paramount in the design of educational institutions. Since universities provide an opportunity to get a full education for people with disabilities, the equipment must meet a number of strict criteria.
EKTA screens match all the standards and requirements for electromagnetic compatibility. They do not interfere with and thereby does not disturb the operation of various electronic devices.