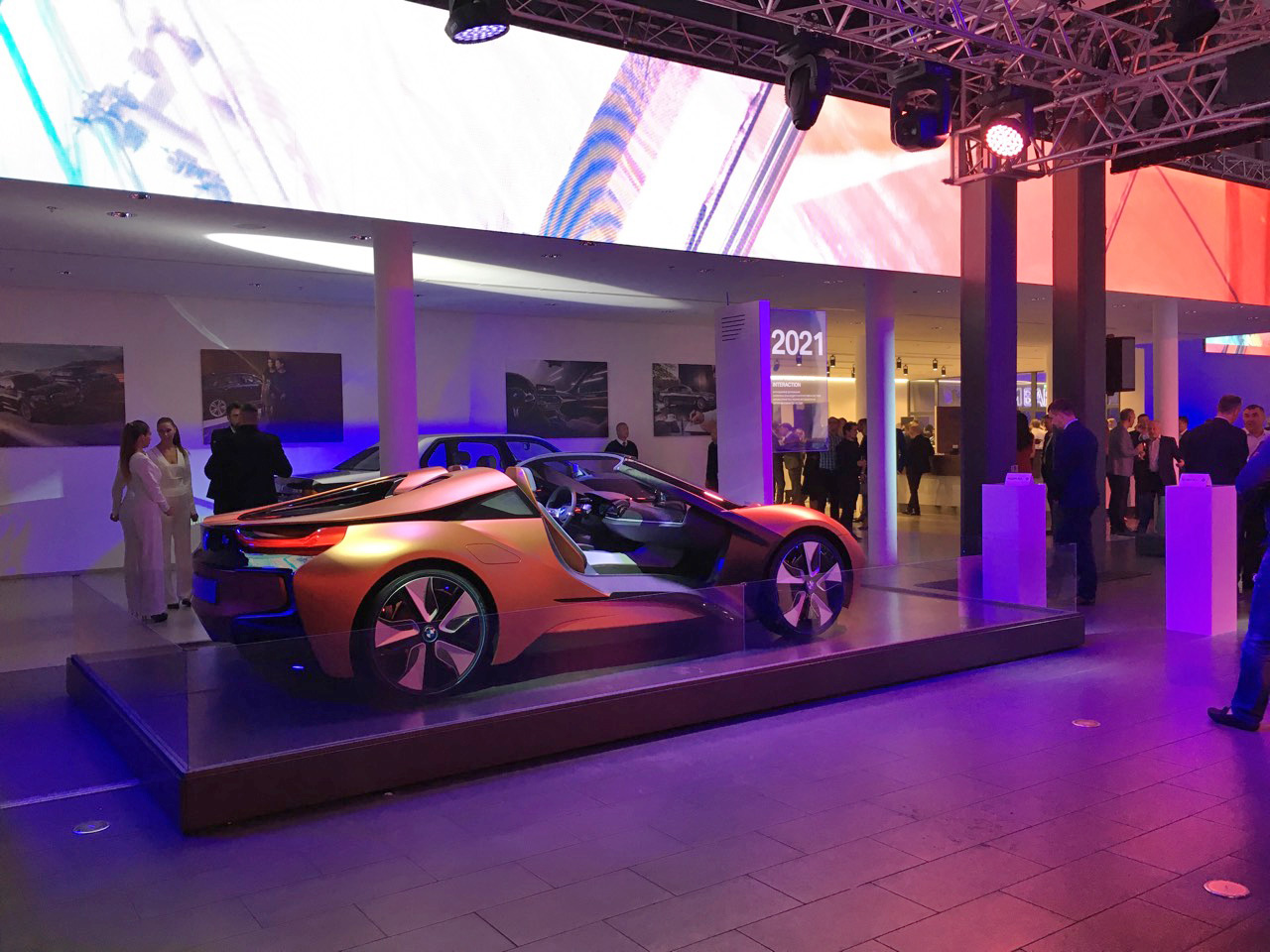 Kyiv, 5 September 2017
The AVT Bavaria Company equipped a new car dealer center with a LED screen manufactured by Ukrainian tech company EKTA.
INNOVATIVE SCREEN
17 August 2017 the solemn opening of the new Importer-Dealer Center BMW, located on the Boryspil highway, was held outside Kyiv. AVT Bavaria, being the personification of exceptional quality and reliability, thinks out every detail to ensure the most comfortable atmosphere to its clients. For this purpose, the company with an impeccable reputation has equipped its showroom with the ultra modern indoor solution manufactured by EKTA. The super bright LED screen with a 6 mm pixel pitch and the total area of 22 m², is not only an integral attribute of the luxury segment but also a real tool for increasing customer loyalty. The state-of-the-art digital signage solution demonstrates visual and graphical effects, videos and interactive presentations, which allows timely informing the guests about the product, available services, special offers, increasing the client's confidence and commitment to the famous German brand.
EXHIBITION OF LEGENDARY AUTOS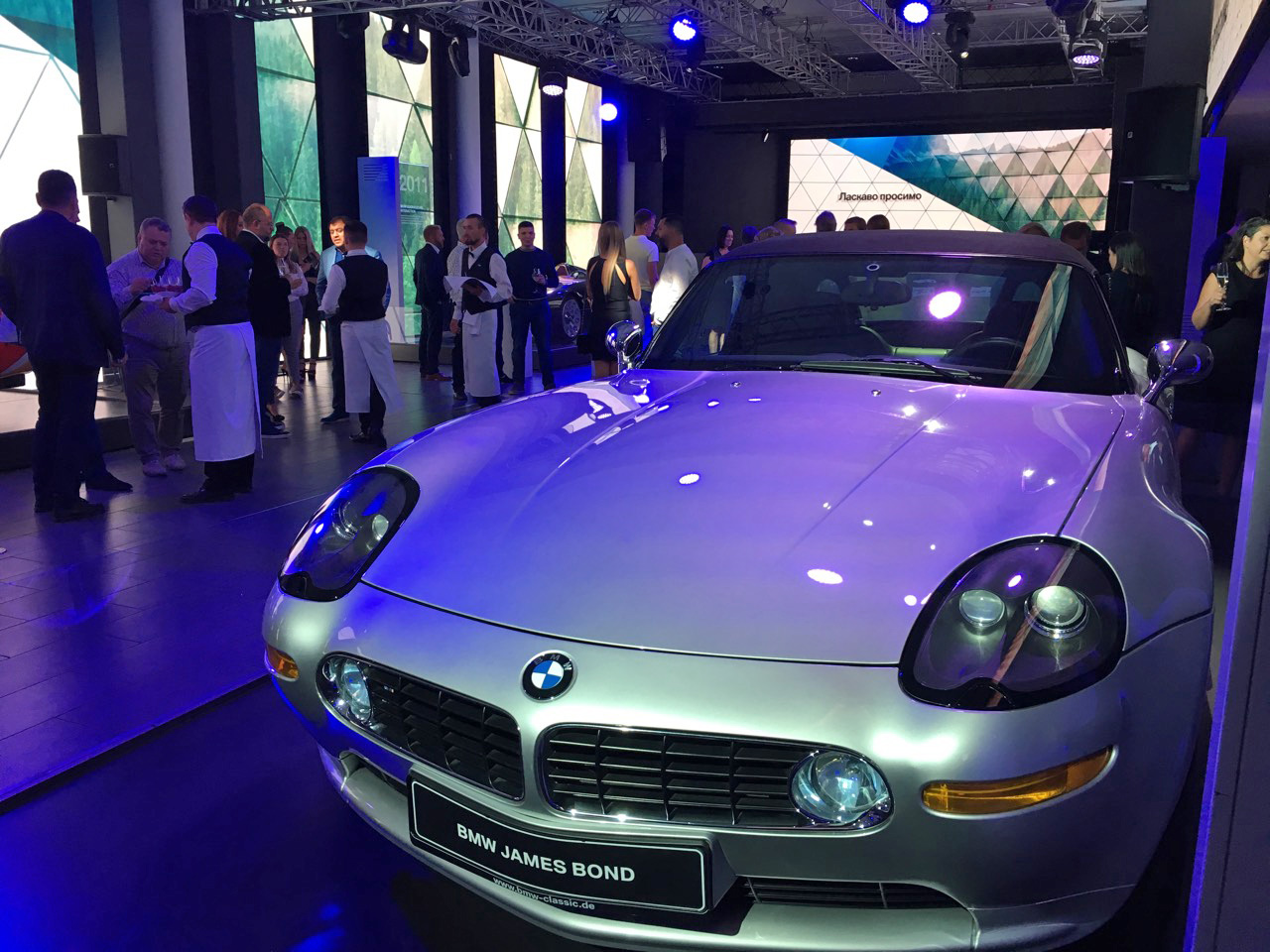 On the occasion of the new dealer center opening the AVT Bavaria Company organized an exhibition of iconic BMW cars, and also presented a new line of ultra modern luxury electric automobiles. Guests of the event got acquainted with the first racing model champion of 1975, the elite car of James Bond, the exclusive car model with an original interior designed by German fashion designer Karl Lagerfeld, and with many other cult brand models.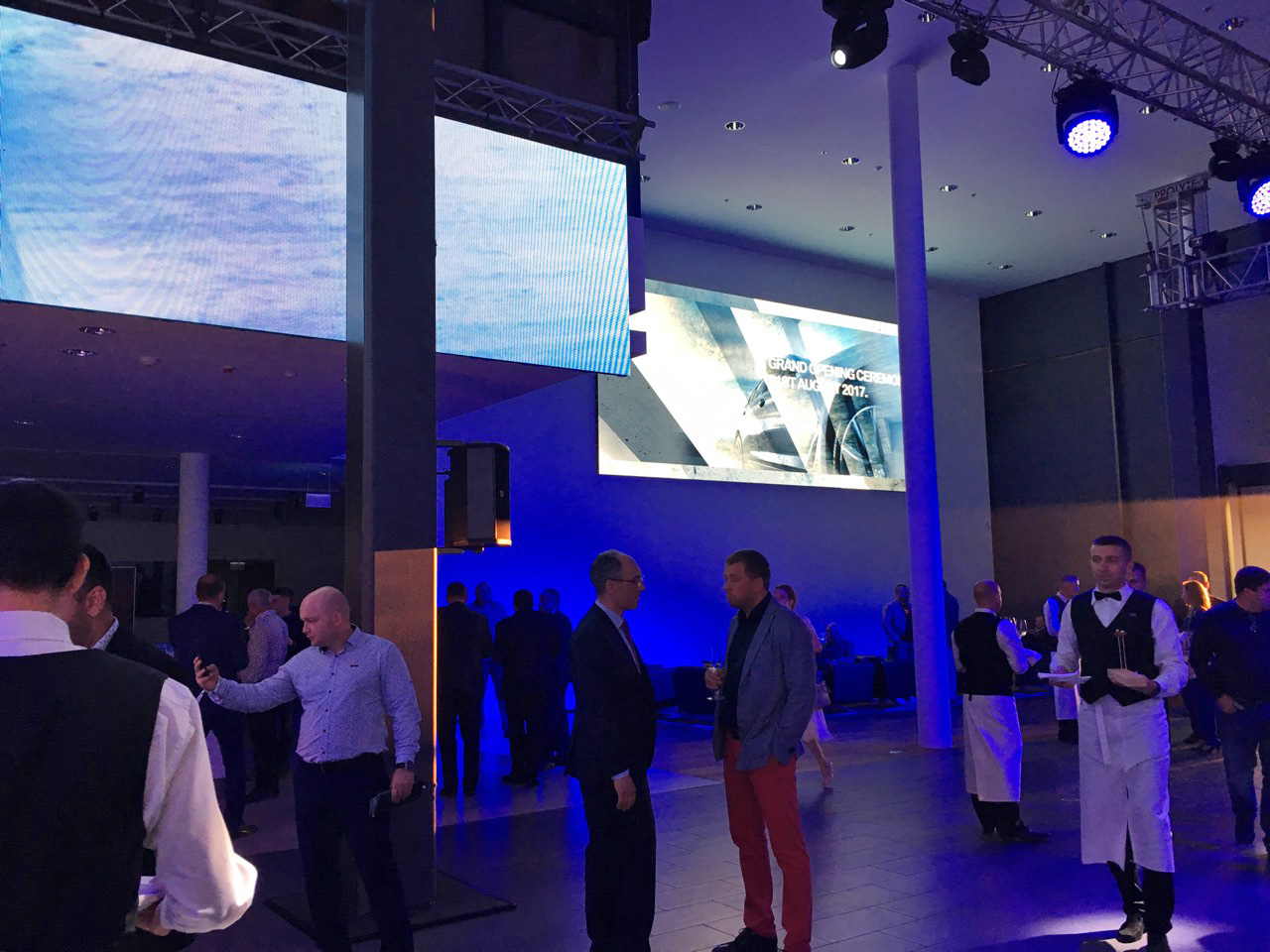 The technical support of the unique performance was provided by the creative rental company PLATFORMA, which installed 9 LED screens and 3 running lines also produced by EKTA. Displays served as gorgeous hall decorations as well as emphasized the status of the brand and the uniqueness of the premium product.