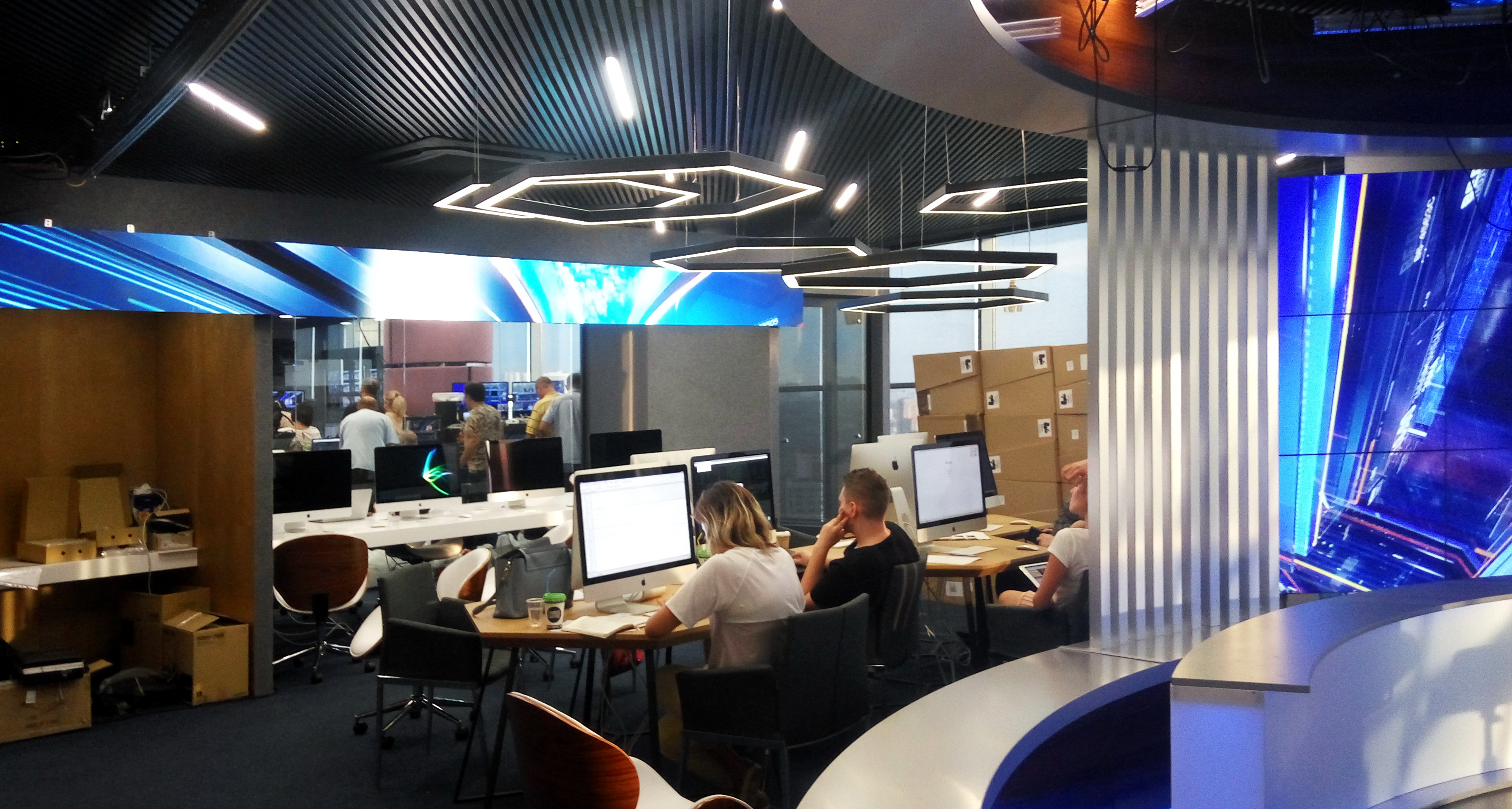 Kyiv, 5 September 2017
TV channel PRIAMYI equipped its studio with the latest EKTA LED display
EKTA's hi-end LED screen (series model LVM 3C-P) with 3 mm pixel pitch has been installed at the studio of Ukrainian TV channel – PRIAMYI for broadcasting news content. The solution was implemented in cooperation with the creative system integrator VisionHOUSE within two weeks.
Incorporating EKTA cutting edge Uniformity² calibration system and advanced video processing technologies, EKTA LED panel delivers outstanding video and graphics performance with great color depth, contrast ratio and uniformity across the entire surface of the screen.
The LVM 3C-P model features brightness up to 3000 nits while providing a very high contrast due to the black face lens surface. Besides, EKTA-developed powerful ERMAC control system allows creating an image with parameters that meet all the requirements of the television studio, starting even with 50 nits.
Selected for its exceptional reliability, EKTA's LED screen meets all the requirements crucial for TV industry. Silent operation, extra low latency time, hot-swap cluster replacement function, ultimate performance at low brightness and stable clear imaging on camera without artifacts ensure fail-free operation for years on end.
For further information regarding EKTA LED screens, please follow the link.