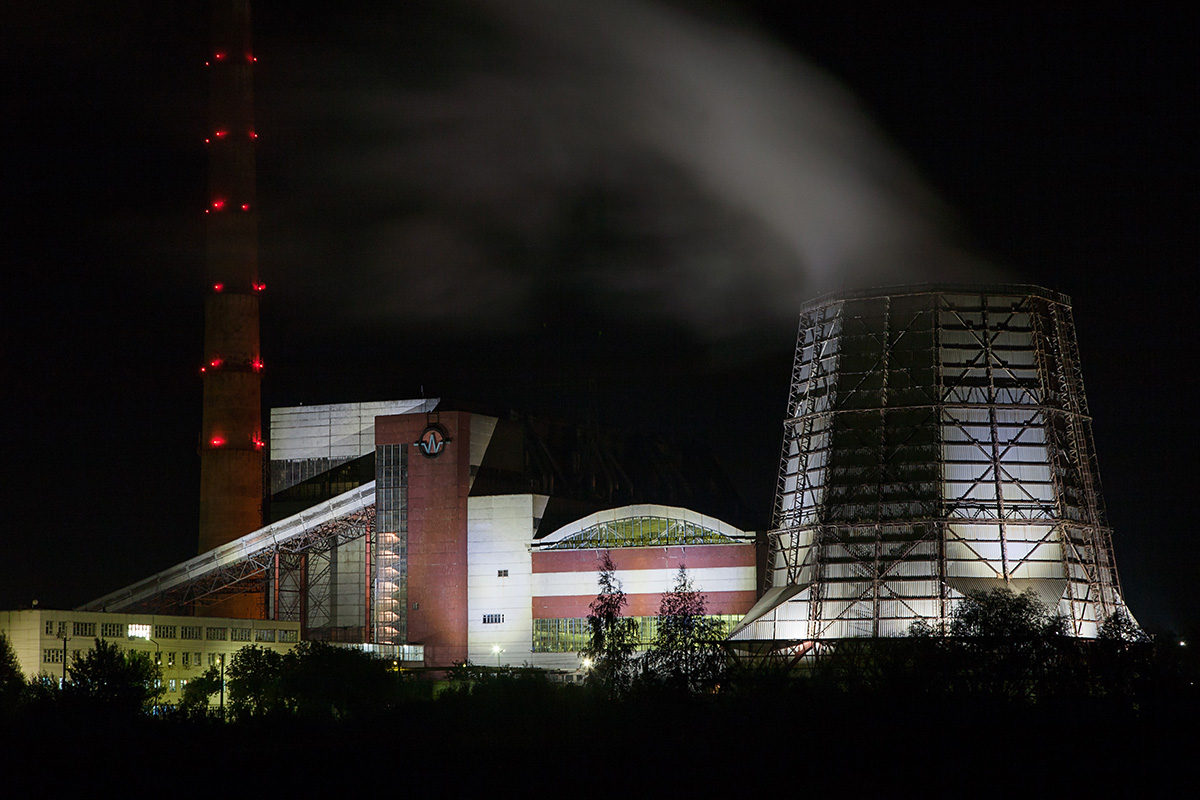 Kyiv, the 18th of October, 2017
In 2018 Kalush Central Heating and Power Plant (CHP plant) commemorates its fiftieth anniversary. Arranged for the occasion are an equipment upgrade and an architectural lighting of the plant's buildings. The lighting project has been delivered using EKTA-manufactured LED luminaries.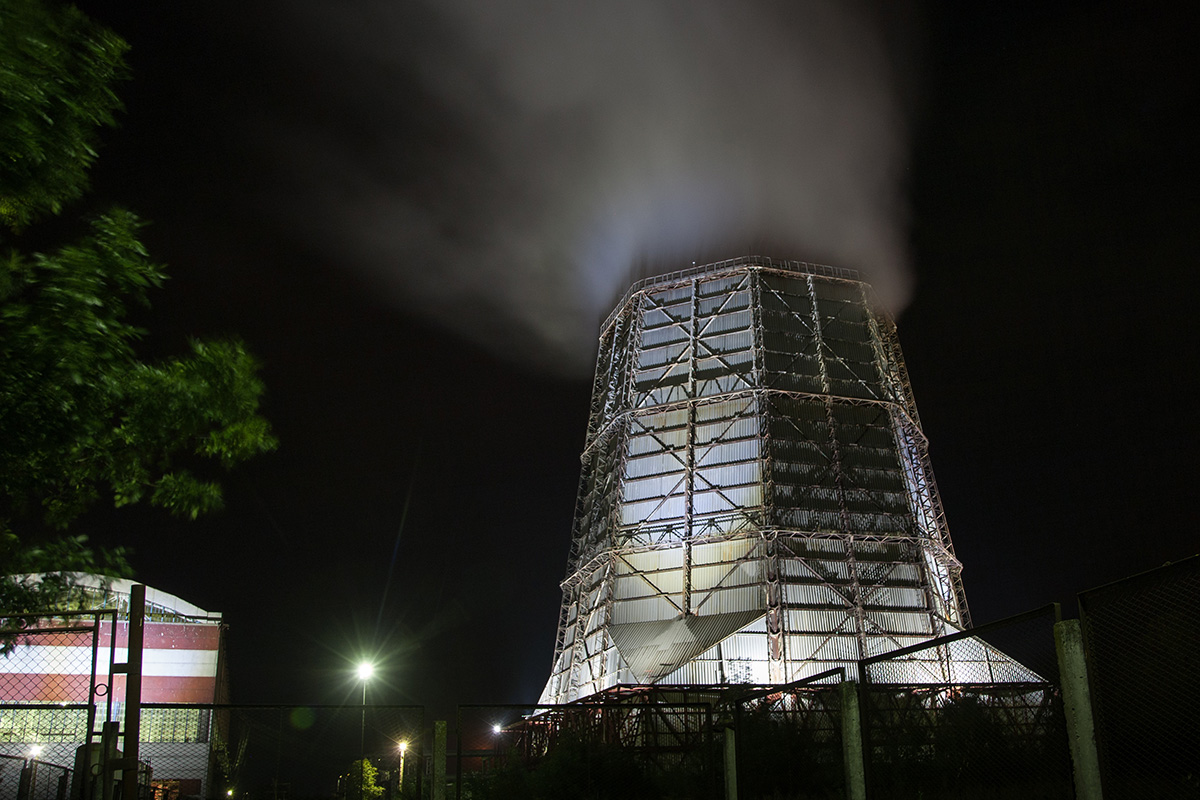 The initial plan implied lighting of a powerhouse, cooling tower and chimney stack. All of the project works were completed in September.
High reliability
The objects were lit up using LSL 07 LED luminaries with "Lyra" type adjustable attachment and a light intensity distribution curve of 25 and 40 degrees (depending on a luminary's location).
The project needs were met by developing a customized attachment point that allows for a precise adjustment of a luminary's tilt angle. A special design of the attachment point keeps a luminary's tilt angle stable and unaffected by vibrations or other impacts providing a steady light pattern within the usage environment.
The final stage of lighting the Kalush CHP plant's buildings included installation of thirty LSL 03-63 LED lights on the chimney stack. The luminaries are installed in tiers of sixes, with the upper-tier featuring more capacity.