Blade LED
outdoor
Model
LVM-10C-vpg-E
LVM-10C-vpg-Ec
LVM-10C-Ec
LVM 10C-E
Pixel Pitch (virtual/real), mm
10/20; 10/20; 10; 10
Maximum calibrated brightness, NIT
5,000 - 6,500
Color processing, bit
16
Minimum viewing distance, m
8 - 20
Lifetime
> 100,000 hours (> 11.5 years 24/7)

outdoor
Model
LVM 12C-vpG-E
LVM 12C-vpG-Ec
Pixel Pitch (virtual/real), mm
12.5/25
Maximum calibrated brightness, NIT
6,000 - 6,500
Color processing, bit
16
Minimum viewing distance, m
20 - 25
Lifetime
> 100,000 hours (> 11.5 years 24/7)

outdoor
Model
LVM 16C-D-Ec
LVM 16C-D-E
Pixel Pitch, mm
16.67
Maximum calibrated brightness, NIT
6,000 - 6,500
Color processing, bit
16
Minimum viewing distance, m
14 - 16
Lifetime
> 100,000 hours (> 11.5 years 24/7)
Displays` advantages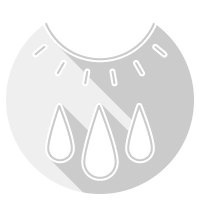 Equipment reliability
EKTA displays have IP65 degree of protection. The operating temperature range for indoor models is from -0 С° to +40 С° and for outdoor - from -30 С° to +40 С°, 98% humidity.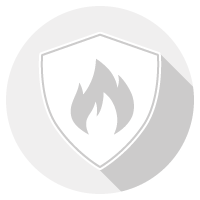 Protection against ignition
The equipment meets the category of fire resistance class V-0 IEC60695-11-10, IEC 60707.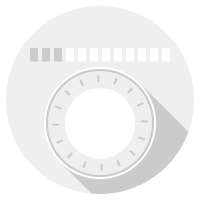 The perfect mingle on the brightness
EKTA displays retain full functionality at a very low level of brightness, up to a value of 0.4%.
Lightweight and compact
The minimum weight of the LED module measuring 0.8 x 0.8 is 19 kg with a thickness of only 8.6 cm.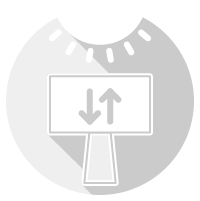 Automatic adjustment of brightness
The system allows you to change the brightness depending on external illumination without human intervention, and as a result, save up to 30% of energy consumption.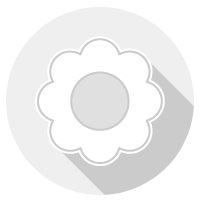 Perfect color rendition
EKTA video displays map up to 281 bln colors thanks to 48-bit technology of color control in the pixel.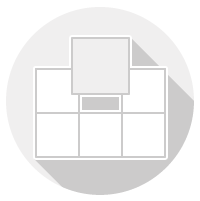 Minimum replacement element - a cluster and a power unit
There is no need to involve professional experts to accompany the work of the displays. Any employee can make a replacement on his own.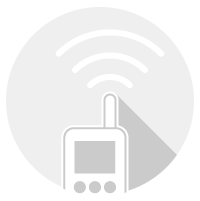 Remote control via the Internet
Exert control and diagnostics over displays remotely.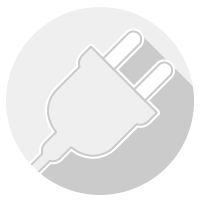 Minimization of energy costs
Average power consumption video displays are in the range 220-380 W / m², which is equivalent to the consumption of 2-3 conventional incandescent bulbs.
Additional options
| | Base | Options |
| --- | --- | --- |
| Configuration | Flat display | Сustom-made configuration |
| Image | 2D | 3D |
| Mounting system | Bolting | - |
| Control system | ERMAC | ERMAC |
| Maintenance | Back | Front |
Read more...
The present day, EKTA manufactures high-quality cost-friendly solutions for fixed LED screen installation. The displays are distinguished by brilliant video quality, uniform imaging, excellent performance at low brightness, complete outdoor protection, high energy-efficiency, and total ease of usage.
Every EKTA LED panel installation is clearly visible at any time of the day and protected to the maximum level against any unfavorable external impacts. Each module possesses a high protection level, preventing the display surface area from all kinds of physical and environmental impacts. EKTA's LED boards are extensively covered by a heat-resistant compound from front to back. The plastic module elements are made of fire-resistant and UV-protected materials. Due to the robust outdoor protection, EKTA's LED display installation can operate fail-safe in 24/7 mode for over 11.5 years.
Lightweight but service-strong frame design and slim cabinet facilitate extreme functionality. Advanced front and rear maintenance system make possible to get fast and convenient access to all connection and components of the video wall to replace out of running part.
Long lifetime, utmost reliability, moderate cost maintenance and low energy consumption – no more than 350 W/m², eliminate the possibility of additional expenditures on unforeseen repairs and contribute to the lowest possible Total Cost of Ownership of the green EKTA LED displays.
To have a consultation or to buy the LED equipment contact our managers or make a request via the website.