LED-VMS TRAFFIC SIGNS
LED-VMS Traffic Signs from EKTA display standard (warning, restrictive, mandatory and informative) and nonstandard traffic signs. Their displays can be changed remotely depending on traffic conditions to redirect it in a more efficient way, notify of holdups, accidents, bad weather or roadworks and to control traffic speed. Using LED variable message signs, real-time intelligent road traffic management can be introduced.
EKTA LED-VMS Traffic Signs comply with all electrical, electromagnetic compatibility and fire safety regulations in the North American and European markets. Using our cutting-edge technology and components from the world's top manufacturers, our LED-VMS signs deliver reliable and trouble-free operation around the clock.
Read more...
EKTA offers the best-LED solution for traffic management. Flexible and cost-effective LED DMS are a great alternative to static road signs, which do not properly inform car users about the traffic situation. Due to the dynamic and vibrant imaging, active LED signs force drivers to pay particular attention to the dangerous sections of highways and be cautious in the areas of repair or maintenance work.
Moreover, EKTA's changeable message signs can make real-time content alterations according to the various conditions, thus controlling traffic, increasing road capacity, minimizing the congestion level and taking down risks of vehicle crashes. Extra-bright LED light helps drivers to indicate message at a maximum distance and secure excellent visibility from different angles. Thus, the driver has an opportunity to take precautions before approaching a dangerous section of driveway.
LED electronic sign is assembled from several LED display modules and is able to broadcast clear crystal-sharp content – graphic information and text messages, featuring high definition, full color, excellent image uniformity, phenomenal contrast ratio even under direct sunlight, which is of critical importance for the drivers and passengers' safety.
Digital VMS are economically advantageous, low-maintenance and highly flexible equipment for the highways and roads. A power supply is used in the low mode, allowing to reduce power consumption down to 50-75 W/m² extending the battery resource be 2 or 3 times.
The highways signs feature resilient outdoor protection. Super light but sturdy aluminum cabinet, glue-protected connections, high IP grade ensure full moisture, dust and dirt protection, and therefore guarantees fail-free equipment operation under harsh outdoor environment. The plastic components of purpose-special quality are flameproof and UV-protective. EKTA's DMS also complies with all requirements of electrical as well as electromagnetic compatibility, valid for the European market. An additional point is that EKTA's LED modules are one of the slimmest and lightest in the world, which reduces costs on their transportation, supporting structure and installation.
Besides, LED DMS has embedded automatic self-diagnostic and preventive protection system, which monitors the current operational status of LED device as well as informs about any possible system's errors.
For more information on the EKTA variable message signs address our managers.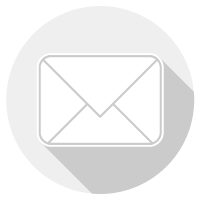 LEAVE REQUEST