Andreas Kaiser, Technical assistant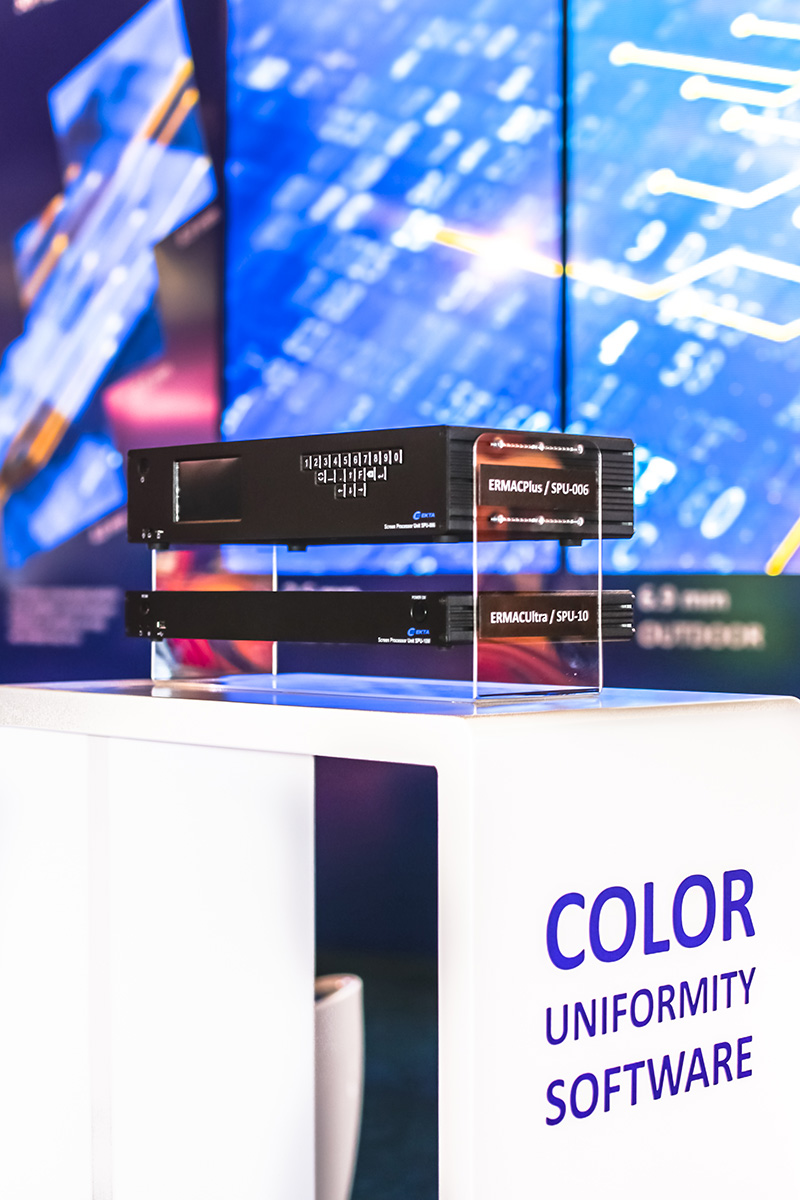 The control systems for LED video walls has been one of EKTA`s top directions of development for the last five years. The video processors series ERMAC was first presented to a wide range of professionals at the international exhibition Integrated Systems Europe 2011. But from year to year, the number of screens involved in projects was rapidly increasing and required new management solutions. So in response to market trends, EKTA has created new generations of video processors with a wide range of possibilities.
Everything we can do in our control systems, we can do in real-time. And we have one of the biggest advantages on the market right now it calls calibration technology for LED walls. What is it all about?