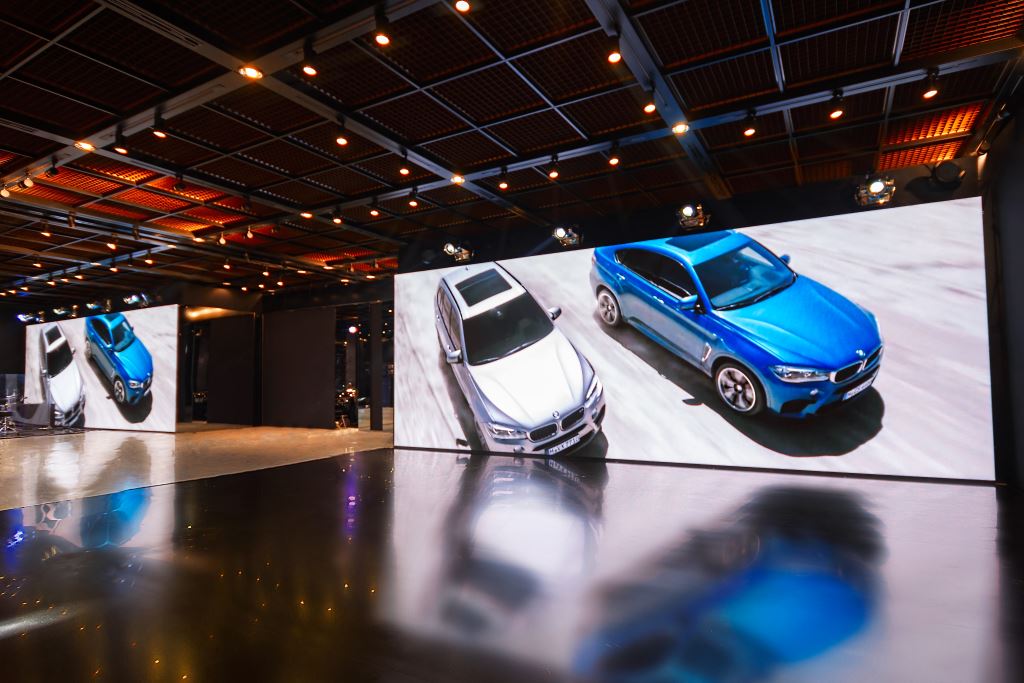 BMW has furnished "AWT Bavaria's" updated dealerships in Kyiv with EKTA LED displays.
The BMW 7 Series Presentation became the first event with the new display apparatus.
Presentation screen
Technical information about BMW 7 has been submitted on a 10 m² LED surface. The equipment was supplied according to the loyalty program "Get a screen today." This scheme of sales significantly speeds up the process of buying. Clients receive LED displays on a free loan while orders are being fulfilled. The time of production is about three months.
Unique digital performance
During the presentation of the new BMW 7 it was held another unprecedented event - an interactive performance "The geometry of space" by the show-ballet D'Arts Dance Project. The dance show unfolded against an LED display backdrop with a total area of 26m² with a 4 mm pixel pitch. The peculiarity of the performance was in the dancer's interaction with the video content.The idea and the content developed by creative companies Front Pictures (Ukraine) and Freckled Sky (USA) commissioned by the Agency Same (Ukraine). Choreography - Nikolay Boychenko.